The Health Benefits of Kangkong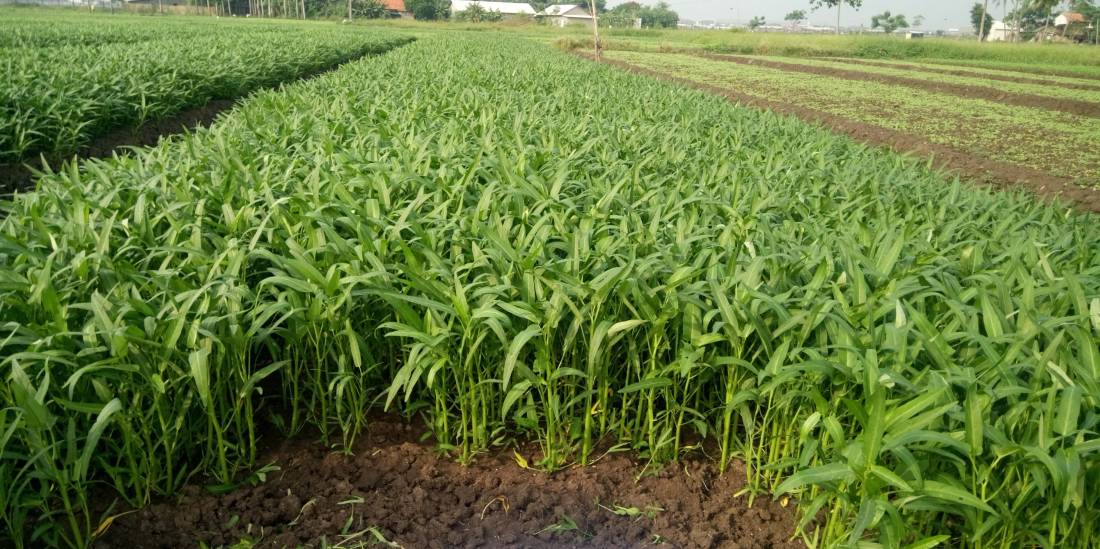 Kangkong, commonly known as water spinach, is a crop that has been farmed in Asian cultures for generations. Due to its relatively simple farming process and growing demand, it is the crop of choice for many farmers.

Kangkong can be harvested in just 20 days and requires little care or attention. It grows well in hot and humid conditions and requires only small amounts of seed, fertilizer, and regular watering. On top of all this, Kangkong seeds and leaves have a variety of health benefits making the crop even more appealing to cultures around the world. Kangkong is in high demand in Thailand, Indonesia, and Malaysia.

Since 300 A.D. kangkong has been used as a medicinal vegetable in Southern Asia. The health benefits kangkong provides were seen very early on. These health benefits range from nutritional benefits to therapeutic elements. As an expert seed producer, East-West Seeds specializes in everything there is to know about Kangkond seeds, including the health benefits.

Here are the health benefits of growing Kangkong seeds:


Rich Nutritional Value of Kangkong Leaves
Kankong is loaded with nutritional values. From a large presence of dietary fibers to impressive amounts of vital vitamins, Kangkong leaves have it all.


High in Vitamins & Minerals

Kangkong is known for being a great provider of vitamins and minerals. Kangkong is a great source for vitamin-A which is essential for the health of skin, hair, and vision.

Another vitamin that has a large presence in kangkong is Vitamin-C. Vitamin-C is great for protecting the body from various diseases. Vitamin-C is also known to be great for skin and hair repair.

Apart from vitamins, kangkong is a leading source of vital minerals such as iron, magnesium, and calcium. Magnesium and calcium are extremely important for the health of bone and teeth. Kangkong contains 21% of your daily calcium and 18% of your daily magnesium per 100 grams.

These are just a few of the vitamins and minerals that are contained in kangkong. Aside from these vitamins and minerals, kangkong is a great source for:

Folates

Niacin

Pantothenic acid

Pyridoxine

Thiamin

Riboflavin

Copper

Manganese

Phosphorus

Selenium

Zinc

Source of Other Nutrients
Besides vitamins and minerals, kangkong has a large presence of dietary fibers and antioxidants. Kangkong is relatively high in beta-carotene, natural antioxidants, protein, carbohydrates, and dietary fibers.

Kangkong is also extremely rich in electrolytes, such as sodium and potassium. 100 grams of kangkong can account for 7.5% of your daily sodium intake and 6.6% of your daily potassium intake.


Therapeutic Benefits

This high nutritional value of kangkong has led to a large number of therapeutic benefits. From immunity benefits to skin health, kangkong is a leading medicinal plant.


Immunity Boost

The large presence of vitamin A and the other minerals in kangkong leaves are known to boost immunity. Vitamin A is a significant vitamin in the immune system. The body depends on it to maintain health. With such a high presence of Vitamin A, kangkong leaves are a great way to give your immune system a natural boost.


Anemia Benefits
As stated before, kangkong is rich in iron. This iron richness is great for people suffering from anemia. Iron is needed for the formation of hemoglobin which is what people with anemia struggle with. Kangkong is great for resolving iron deficiencies of any kind.


Skin Health
The high presence of vitamin-C contained in kangkong leaves does wonders for skin and eye health. Vitamin C has great anti-aging properties. Kangkong can reduce wrinkles significantly and can even speed up the healing process and the formation of scar tissue. Vitamin C is also known to reduce the length of skin redness.


These therapeutic benefits are just scratching the surface of the health benefits that kangkong poses for people from all walks of life. Overall, kangkong seeds and leaves are great health-wise and have a delicious taste. If you're looking for more information about kangkong seeds or a few tips for growing kangkong seeds of your own, contact the experts at East-West seeds.